Atlantic City Restaurant Week Gift Cards On Sale Beginning Friday, July 15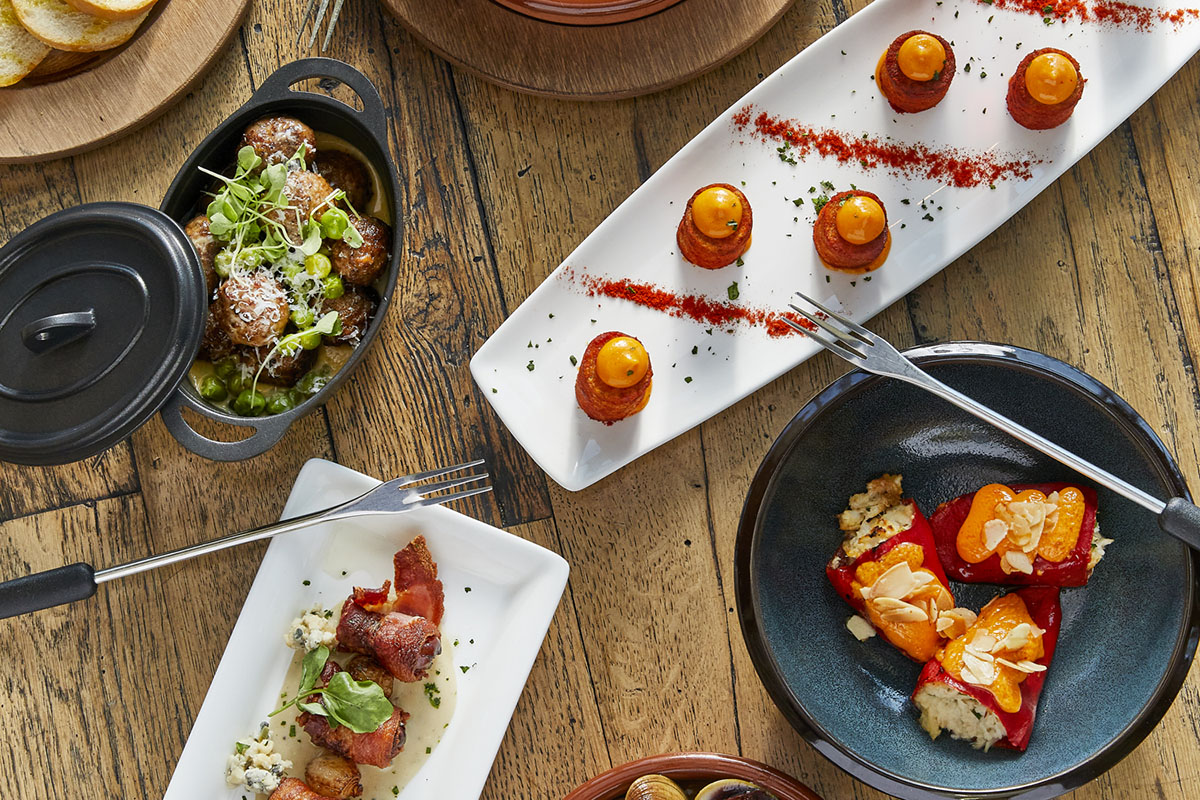 July 14, 2022
ATLANTIC CITY, NJ – (July 14, 2022) –The Casino Reinvestment Development Authority (CRDA) has announced that 2022 Atlantic City Restaurant Week Gift Cards go on sale Friday, July 15, 2022 and will be available to purchase online at www.acrestaurantweek.com or in person at the Boardwalk Information Center, located at the corner of Mississippi Avenue and the Boardwalk (Jim Whelan Boardwalk Hall) open daily from 9:00 a.m. to 5:00 p.m.
The 14th Annual Atlantic City Restaurant Week, being held October 2-7, 2022, features three-course price-fixed menus at $20.22 for lunch and $40.22 for dinner. Many of the area's finest and favorite restaurants participate in the event from Atlantic City and the surrounding area, offering diners delicious meals all week long. Tax, gratuity and beverages are not included. All meals are value priced and would normally cost significantly more.
Restaurants take advantage of fresh, seasonal food and produce when designing their restaurant week menus. Whether you are in the mood for Italian, Asian, Mexican, steakhouses or seafood, there is a restaurant week menu for everyone to enjoy. Restaurant week is an opportunity to visit your favorites, or try restaurants you haven't eaten at before!
Visit www.acrestaurantweek.com to view restaurant week menus and days/times of participation. Gift cards are accepted at all participating restaurants during Atlantic City Restaurant Week, and are valid for two years.
One of the nicest ways to say you care is to buy your clients, friends, and family Atlantic City Restaurant Week Gift Cards! Or, better yet, treat yourself and indulge in lunch and dinner at some of your favorite restaurants this year.
Please note:  Atlantic City Restaurant Week gift cards are not necessary for patrons to enjoy Atlantic City Restaurant Week.
Atlantic City Restaurant Week is produced by the Casino Reinvestment Development Authority. Sponsors include Smithfield Culinary; Interstate Outdoor Advertising; The Press of Atlantic City; Lloyd Levenson Institute of Gaming, Hospitality & Tourism; Equity Communications; Open Table and Greater AC Chamber.
# # #
About the Casino Reinvestment Development Authority
The only agency of its kind nationwide, the CRDA has used Atlantic City casino reinvestments as a catalyst for meaningful, positive improvement in the lives of New Jersey residents since 1984. Under the 2011 Tourism District Act, the Authority's mission evolved from statewide projects to becoming the state's key economic development agency for Atlantic City. CRDA's expanded responsibilities now include land use regulation, tourism marketing and clean and safe initiatives. The CRDA also oversees Historic Boardwalk Hall (the leading entertainment venue of its size in the country) and the Atlantic City Convention Center. In total, CRDA has invested nearly $2 billion in more than 400 projects statewide, of which $1.8 billion has been invested in Atlantic City, spurring business investments and expansions, and creating permanent jobs in the process. For more information about CRDA and our projects, visit www.njcrda.com, and follow us on Facebook and Twitter.
For complete Atlantic City tourism information, visit www.atlanticcitynj.com, and follow us on Facebook, Twitter, and Instagram. Atlantic City Restaurant Week information can be found at www.acrestaurantweek.com and follow Restaurant Week on Facebook and Instagram.