Atlantic City Host Awards May 10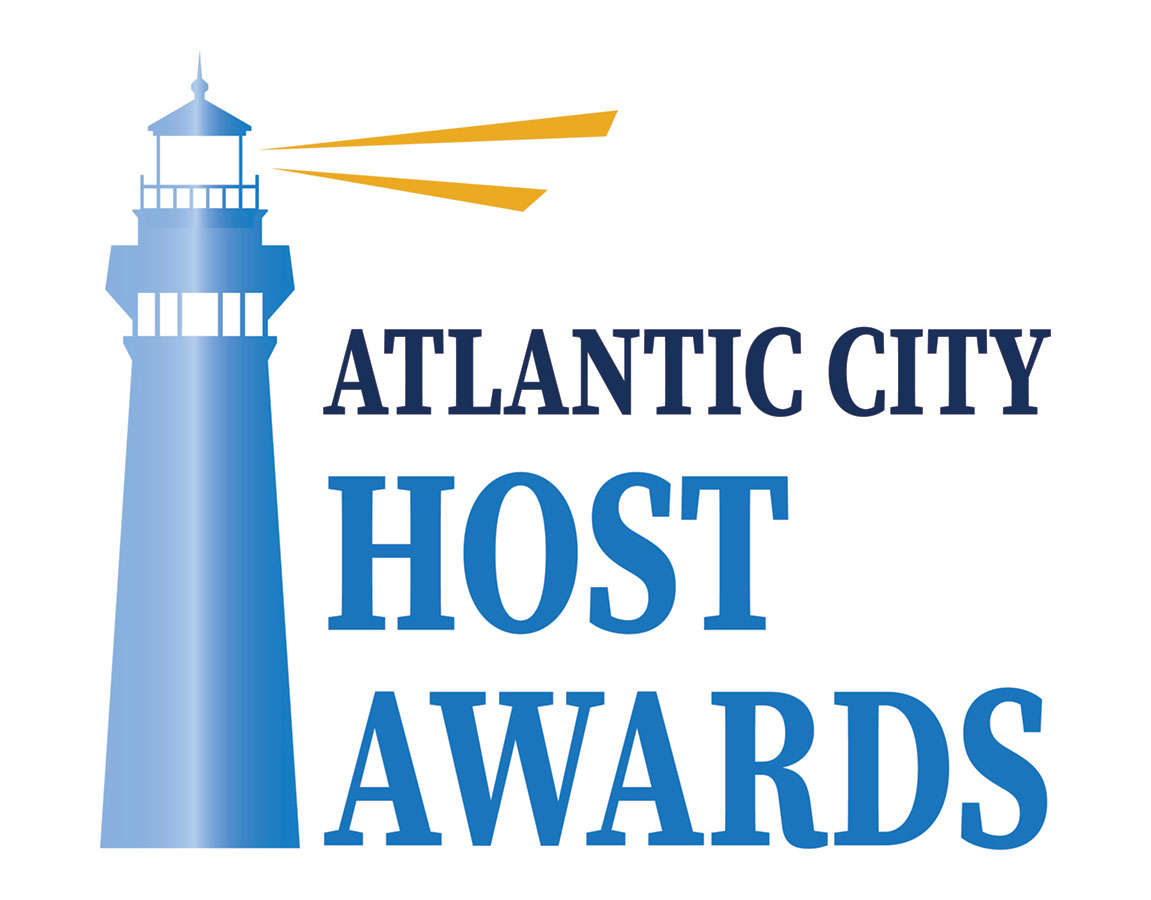 March 20, 2023
ATLANTIC CITY, NJ – (March 20, 2023) – The Annual Atlantic City Host Awards is an event which recognizes and rewards our front-line and back-of-the-house workers for exemplary service to our visitors and are important to our economy and the backbone of our hospitality industry. The Casino Reinvestment Development Authority (CRDA) is hosting the 24th Annual Atlantic City Host and Spirit of Hospitality Awards on May 10, 2023 from 5:30 pm to 8:30 pm at Jim Whelan Boardwalk Hall in the Adrian Phillips Theater.
Nominations have been received in the following 25 categories:  Best Server, Fine Dining; Best Server, Casual Dining; Best Server, Banquet/Catering; Best Food and Beverage Support; Best Bartender; Best Host/Hostess; Best Visitor Information/Concierge/Service Personnel (Thomas G. Henning Award); Best Retail Sales Associate; Best Valet; Best Door/Bell Person; Best Room Service Personnel; Best Casino Host; Best Room Attendant/Housekeeper; Best Food Production Personnel; Best Heart of the House Personnel; Best Reservationist; Best Security Personnel; Best Casino Games Personnel (Ray Kot Award); Best Casino Support Personnel; Best Public Area Personnel; Best Cashier; Best Cocktail Server;  Best Spa Personnel; Best Facilities Operations; and Best sports Book/I-Gaming Personnel.
As part of the Host Awards ceremony, the "Spirit of Hospitality" Award is given to an outstanding individual who has made a long-lasting contribution to the Atlantic City tourism & hospitality industry. The committee is honored to award this year's Spirit of Hospitality Award to Dr. Jane Bokunewicz, Faculty Director of the Lloyd D. Levenson Institute of Gaming Hospitality and Tourism (LIGHT) and an Associate Professor of Hospitality Tourism and Event Management in the School of Business at Stockton University.
In 2022, in collaboration with the New Jersey Tourism Industry Association (NJTIA) and Stockton Continuing Studies, LIGHT developed and implemented a Certified Tourism Industry Professional certificate program where working professionals can earn an industry valued credential, fully online, asynchronously, at their own pace.  LIGHT has earned a reputation as a credible source of gaming hospitality and tourism research and analysis and participates frequently in press, TV and radio interviews commenting on important industry events.
Bokunewicz has been a hospitality and casino management educator at the Bachelor's and Master's level since 2006, first at Drexel in Philadelphia and currently at Stockton University.  She teaches Casino Management, Hotel Management, Human Resources, Business Policy and Strategy and Social Network Analysis. Educating the next generation of Hospitality leaders is her passion.
Bokunewicz worked 22 years in the Atlantic City casino industry with 12 years as Vice President of Administration at Tropicana. Bokunewicz holds a PhD in Communication, Culture and Media from Drexel University and she is a third-degree black belt in Tang Soo Do Karate.
Past recipients of the Spirit of Hospitality Award include Henrietta Shelton, Chicken Bone Beach Historical Foundation (2006); Nelson Johnson, Boardwalk Empire author (2011); Jean Muchanic, Executive Director of the Absecon Lighthouse (2015); Jon Henderson, Good Time Tricycle Productions (2018); Whitney Ullman, The Pulse (2019); and Evan Sanchez, Authentic City Partners (2022).
All finalists will receive two complimentary tickets to attend the event while family, friends and co-workers are invited to purchase additional tickets to support their nominee. Tickets are priced at $75 for an individual, and tables of ten are priced at $750.
For more information and to purchase tickets, please contact Doreen Prinzo, Marketing Partnership Manager, [email protected], 609-449-7156.
###
About the Casino Reinvestment Development Authority
The only agency of its kind nationwide, the CRDA has used Atlantic City casino reinvestments as a catalyst for meaningful, positive improvement in the lives of New Jersey residents since 1984. Under the 2011 Tourism District Act, the Authority's mission evolved from statewide projects to becoming the state's key economic development agency for Atlantic City. CRDA's expanded responsibilities now include land use regulation, tourism marketing and clean and safe initiatives. The CRDA also oversees Historic Boardwalk Hall (the leading entertainment venue of its size in the country) and the Atlantic City Convention Center. In total, CRDA has invested nearly $2 billion in more than 400 projects statewide, of which $1.8 billion has been invested in Atlantic City, spurring business investments and expansions, and creating permanent jobs in the process. For more information about CRDA and our projects, visit www.njcrda.com, and follow us on Facebook and Twitter.
For complete Atlantic City tourism information, visit www.atlanticcitynj.com, and follow us on Facebook, Twitter, Instagram, and YouTube.